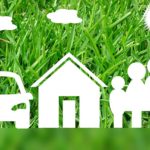 This email is just an example of the many and varied versions in circulation.
Title "Best Life Cover", Subject "£1 Life Cover – Are You Eligible?"
Then as usual when selling insurance, it highlights lots that can happen in life where you would need emergency funds available.
e.g. What happens when you are no longer around to help?
Or Cover bills and funeral costs to protect your family from financial pressure
Or Don't leave your family's future at risk.
The £1 life cover is of course a possibility that would only be available for people in very specific conditions which don't apply to 99% of applicants.
The email appears to come from a company named clairepier.site which is an odd Internet address as it doesn't tell you the real company name or business.
Near the bottom of the email it does specify that BestUk Life Cover is just a tradename for a company called eProspects Media DMCC which presumable owns the name clairepier.site
The problem with all of this is not whether the actual insurance offer is real, but that the email is from a Marketing company using a tradename that sounds like Life Insurance  and advertising a promotion from another insurance company.
If you actually want life insurance – contact the insurance companies directly – do not go through these Marketing companies.
They get commission on sales so the policies will never be the best.