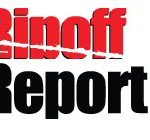 The website www.ripoffreport.com is about scams, reviews, complaints, lawsuits and frauds.
It says it is consumers educating consumers and the tagline is
"Don't let them get away with it. Let the truth be known".
This site has been going since 1998 and claims to have more than two million reports i.e. complaints, reviews etc.
The basic idea is that anyone can enter a "rip-off report" about any organisation and it will be published unchanged on the site.
This sounds a good idea in principle – giving aggrieved people somewhere to post their comment in order to warn others and it's free to use.
Ripoffreport.com has a corporate advocacy programme, whereby they will visit companies and verify that they are good places to work, produce good products and treat their customers well. So it's like a certificate for good business.
Although the site includes worldwide reports, it does seem to be mostly American. I typed in BT in the search box as BT is one of the most complained about companies in the UK and it found 90 entries but they are little local companies – transport, cakes, real estate. Not the BT we know in the UK.
The website has a legal resources section and a business directory amongst other things.
The owners get death threats and frequent lawsuits against them but they stand up for consumers. Good for them
That's ripoffreports.com