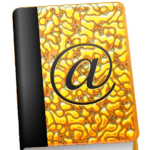 At the radio station, we keep getting emails from Touch Local Business Directory company telling us that our profile is out of date or needs to be updated  or asking us to confirm our details.
We didn't ever sign up for the directory and presumably the information they have was purchased somewhere.  They created the profile for our business then email us about updating it.
This is not a scam in the sense of committing fraud but it is a sneaky Marketing ploy.
We don't really want such a profile listing and certainly won't be updating it even though it has out of date information.
Their email could have been honest and said 'We have created a basic profile for your company – would you like to take ownership of it" but they didn't say that.
Marketing wins out.
Don't be deceived into thinking you have to own any profiles on your business. Only do so if you want to and it's worth the time and potentially the cost.