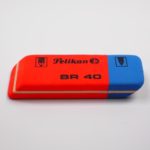 The email is titled "Is a bad online review destroying your reputation?"
It goes on
"We can remove the bad online comments and restore your reputation".
"It is vital to remove them because 83% of people who are about book your service will Google you to see what people are saying about you and if you have just one bad review you will lose business".
They claim they can remove all bad comments and reviews and that this is guaranteed.
So, let's think about this.
First off, many bad reviews are fully deserved and it would be wrong if people could just remove them against the wishes of the commentator.
For the small percentage of comments are that unjustifiably bad and hence can damage a sound businesses reputation, what can be done?
The comments could be on any website hence it is ridiculous to think that there is a way to automatically remove them. It's not possible.
The only sensible  way is to write to the relevant site owners where the comments are and ask for them to be removed – supplying a justification for their removal.
So why are these emails advertising a service that cannot be real?
The senders email address is negativereviewdelete @hotmail.com – so it's not a business just an individual with a Hotmail account.
It's just a scam to get you to click on something they want you to click on. Maybe they charge money for this fake service – I don't know.
But it's all fake.