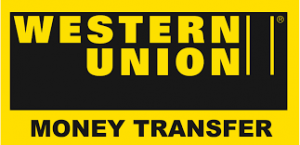 The U.S. Department of Justice (DOJ) and the US Postal Inspection Service have been investigating Western Union who are a wire transfer company.
Western Union is often used by fraudsters as payments through Western Union cannot generally be tracked.
Western Union has admitted to aiding and abetting wire fraud and failure to maintain an effective anti-money-laundering programme and agreed to pay $586 million. That money is now being used by DOJ to give refunds to people who were tricked into using Western Union to pay scammers.
Victims of fraud who paid money to scammers via a Western Union wire transfer between 2004 and 2017 can apply for a refund .
This was thought to only apply to U.S. citizens but the US Department of Justice has recently confirmed that victims of fraud who live anywhere in the world – including the UK – can apply for a refund if they lost money transferred via Western Union between 1 January 2004 and 19 January 2017. There is a limited refund pot and there are thought to be 100,000s of victims, so they may not get all of their lost money back.
Fraudsters use a variety of methods to trick people into wiring them money – romance scams, friend in distress, fake online purchases etc.
The refund scheme covers any form of wire transfer fraud which involved making a payment via Western Union, so if you sent money to someone who wasn't who they said they were, or you didn't get what you were promised in return for a transfer you made, you can apply for a refund.
How To Apply For a Refund
You can apply online at www.westernunionremission.com/ or by post – the deadline is 12 February 2018.
To apply online, fill in the Western Union remission claim form. You'll be asked for contact details, details of the payment you made to a fraudster, whether you've previously managed to recover some of your lost money and if so, how much. If you've already had some money back, you can only claim for the amount you haven't recouped.
The form asks for a social security number – for people no in the U.S.A. put that you don't have one as you are not a U.S. citizen.
If you have receipts or other supporting documentation such as a police report, then upload copies of these to support your claim. You can still apply if you don't have any documentation.
Make sure you apply through the official site and don't respond to emails from people claiming they can get your money back – these are almost certainly fraudsters. You do not have to pay anything to get your money back  and you will not be called and asked for your bank account or credit card number as part of the claims process.
The process may take a year or more because of the number of claims that will have to be dealt with. The Department of Justice has already identified 500,000 potential victims in the US and many more are expected to apply from overseas.
Do Share this post on social media – click on the post title then scroll down to the social media share buttons.