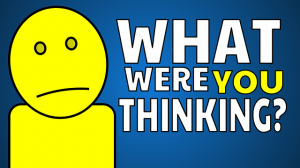 An instant cure for Alzheimer's would be a wonderful thing but is obviously impossible. Alzheimer's is a long term degeneration causing loss of brain matter and there can never be an instant cure for it.
The email promises "I rubbed this on my gums and my Alzheimer's ended in 2 days".
It goes on to say that research has proved this works then in the following line "This solution is beyond anything science has yet discovered".
So, the method hasn't been discovered – yet is available and has been proven by research. That makes no sense.
These sort of scam messages aren't about trying to be believable or consistent or even make any sense, but simply about getting gullible and probably desperate people to reply and in the case of this email to get people to click to watch a ridiculous video.
The email ends with a standard scammer line "You won't believe the truth the industry has kept hidden".
The only thing hidden is the scammer's identity and their motive of course is just greed and their callousness in targeting Alzheimer's victims is despicable.
Do click on the Facebook or Twitter icons on top right to follow Fight Back Ninja.