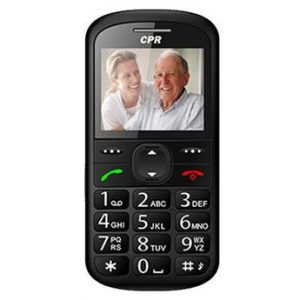 The CS600 mobile phone by CPR Call Blocker has been designed to safeguard the most vulnerable while maintaining their active independence. The CS600 has a Black list function which lets you block nuisance callers at the touch of a button. There is also a White List function that lets you add lists of numbers that will be allowed through – friends and family etc. can be setup in advance.
This model also features a large colour screen and photo contacts allow the user to select a person to dial – useful for the visually impaired.
There is an emergency assist SOS key which sends an SMS message to all contacts in the emergency number list. (Saying: Emergency, the phone then calls the primary number in the list. If unanswered the phone will rotate through the numbers until answered.
CPR Chameleon can switch between all major networks to ensure an optimum signal at all times.
The phone's retail price is £29.99, available from Amazon and many other retailers.
Features
CPR Call Blocking Technology
SOS Emergency Assist Button
Photo Contacts
2 Inch Colour Display
Magnifier
Camera/Torch/FM Radio
Bluetooth
Wireless Charging Cradle
Do Share this post on social media – click on the post title then scroll down to the social media share buttons.