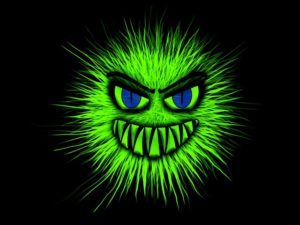 It can be very simple and quick for people to create websites – good websites and bad websites.
What can you do if you encounter a bad website?
Bad in this case doesn't mean something you don't like but a website that is a scam or misleading or steals your personal information or is a copy of someone else's website etc.
You can report the bad website to the search engines, blacklists, review sites and the Authorities.
Search Engines
Google, Bing and the other search engines want to know about bad websites so they can direct traffic away from them and where relevant will report the sites to the Police or other Authority.
Report to Google https://safebrowsing.google.com/safebrowsing/report_badware/?hl=en
Instructions for Bing  https://support.microsoft.com/en-us/help/930167/how-to-report-a-phishing-web-site
To report a site Internet Explorer: If you are running IE and are still on the site in question, then  click on the Safety icon, which is on the toolbar go to "SmartScreen Filter" and select "Report unsafe website".
Blacklists
Many organisations maintain lists of 'bad' websites called blacklists. This is to enable services such as Web of Trust, Trustwave, Brightcloud, numerous anti virus and anti malware companies such as McAfee, Sophos and many others to block access to those sites.
When you navigate to a blacklisted  listed website, your anti-virus or other software will warn you and stop the browser opening that site.  Which such software protection you choose is up to you but they all try to offer a good service.
PhishTank is a collaborative clearing house for data and information about phishing on the Internet. It maintains a blacklist used by software services. PhishTank allows developers to integrate anti-phishing data into their applications at no charge. https://www.phishtank.com/
Review Sites
There are various review websites that allow you to enter information, reviews, comments on websites and businesses – to help others make informed choices.
Which one you pick to report a bad website to depends on the nature of the website
e.g. for travel reviews – Trip Advisor
Some of the largest of these review sites are Consumer Report, Four Square, Better Business Bureau, Angie's List and there are lots more.
The Authorities
You can report websites to Action Fraud if there is evidence of criminal activity.
You can report online scams and rip-offs to Trading Standards via the Citizen's Advice Consumer Helpline on: 03454 04 05 06
Do leave a comment on this post – click on the post title then scroll down to leave your comment.