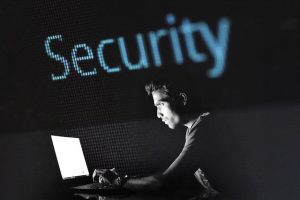 "Ransomware threat on the rise as almost 40% of businesses are attacked".
Security firm Malwarebytes surveyed companies and found one-third of victims lost revenue as a result of a ransomware attack.
The downtime caused by the ransomware rather than the cost of paying the ransom is what can kill a business.
Malwarebytes™ (software company selling anti-malware products) released its "Second Annual State of Ransomware Report". The multi-country study surveyed 1,054 companies with no more than 1,000 employees across North America, France, U.K., Germany, Australia, and Singapore. More than one-third of businesses have experienced a ransomware attack in the last year. Twenty-two percent of these impacted businesses had to cease operations immediately.
Key Findings
"Businesses of all sizes are increasingly at risk for ransomware attacks," said Marcin Kleczynski, CEO, Malwarebytes. "However, the stakes of a single attack for a small business are far different from the stakes of a single attack for a large enterprise.
The impact of ransomware on SMBs can be devastating. For roughly one in six impacted organizations, a ransomware infection caused 25 or more hours of downtime, with some organizations reporting that it caused systems to be down for more than 100 hours. Further, among SMBs that experienced a ransomware attack, 22 percent reported that they had to cease business operations immediately, and 15 percent lost revenue.
For many, the source of ransomware is unknown and infections spread quickly. For 27 percent of organizations that suffered a ransomware infection, decision makers could not identify how the endpoint(s) became infected. Further, more than one-third of ransomware infections spread to other devices.
The most common source of ransomware infections in U.S.-based organizations was related to email use. Thirty-seven percent of attacks on SMBs in the U.S. were reported as coming from a malicious email attachment and 27 percent were from a malicious link in an email.
Seventy-two percent of respondents believe that ransomware demands should never be paid. Most of the remaining organizations believe that demands should only be paid if the encrypted data is of value to the organization. Among organizations that chose not to pay cybercriminals' ransom demands, about one-third lost files as a result.
"It's clear from these findings that there is widespread awareness of the threat of ransomware among businesses, but many are not yet confident in their ability to deal with it," said Adam Kujawa, Director of Malware Intelligence, Malwarebytes. "Companies of all sizes need to remain vigilant and continue to place a higher priority on protecting themselves against ransomware."
Do leave a comment on this post – click on the post title then scroll down to leave your comment.