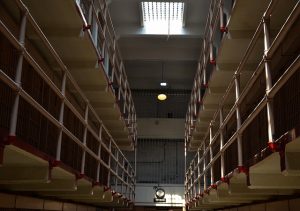 Federal prosecutors criminally charged 14 defendants with involvement in a $147 million stock manipulation scheme orchestrated in a New York boiler room, which swindled dozens of senior citizens and other investors.
Employees of My Street Research, based in Melville, New York, obtained shares at below-market prices from insiders of five public companies, and conducted wash trades and other manipulative trading to drive prices up, according to  acting U.S. Attorney Bridget Rohde.
My Street Research described itself as providing "unbiased stock research" and "top notch, detailed unbiased research."
Prosecutors instead describe it as a boiler room operation that used high pressure sales tactics to inflate prices of shares which they or co-conspirators owned in a pump and dump operation – pumping up prices, then dumping stock on clients.
Victims were repeatedly pressured in cold calls and emails to buy shares and sign up for stock tips, and five defendants tried to launder $14.7 million of proceeds from the scheme, which ran from January 2014 to recently.
One such email, for the company Grilled Cheese Truck Inc, said "URGENT!!! MUST WATCH THIS LINK REGARDING THE 'GRILLED CHEESE TRUCK'" and provided a link to a Fox Business Channel video titled "Soup Nazi Hits the Road with New Food Trucks".
Prosecutors said the defendants Erik Matz, of Mt. Sinai, New York, and Ronald Hardy, of Port Jefferson, New York, managed the alleged boiler room My Street Research, which was previously called Dacona Financial, Power Traders Press and Trade Masters Co.
Other defendants include cold callers, people involved with stock research, and insiders or marketers affiliated with Grilled Cheese Truck, CES Synergies Inc, Hydrocarb Energy Corp, Intelligent Content Enterprises Inc and National Waste Management Holdings Inc, prosecutors said.
If you have any experiences with scammers, spammers or time-waster do let me know, by email.