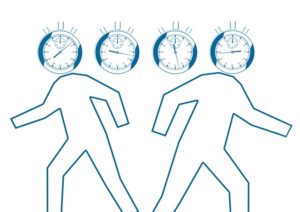 So, what rubbish emails and calls have there been to Brooklands Radio station in the last few days?
A phishing email claiming to be from Santander Bank and warning me of unusual activity on the account I don't have. I can't imagine Santander's email address is securityintercoms.com.au as the senders is, so I won't be clicking on the link.
A company called Xeretec wants to assess our printing infrastructure and simplify it for us and introduce secure print solutions and centralised billing. The only printer we have is a £50 HP inkjet. Doesn't take long to review.  Like so many idiots, these people just buy lists of company names and make no attempt to find out if they are appropriate for such a sales pitch.
Next email tells me in huge letters that losing weight is really really hard, but that Gwen Stefani is sharing Blake Shelton's secret. Apparently, the whole industry would crumble if people only knew the real truth. I know Gwen Stefani is a singer but never heard of Blake Shelton and don't want to. The real truth is that the world is full of pathetic scammers.
A phishing email, claiming to be from HM Revenue with a refund for me, but the link they want me to click is to hmcustoms91.is-certified.com. No Thanks.
Martie Fotherignham has sent me a document to review and sign. It claims to be a docusign secure document from HSBC bank. I don't think so.
Do click on the Facebook or Twitter icons on top right to follow Fight Back Ninja.