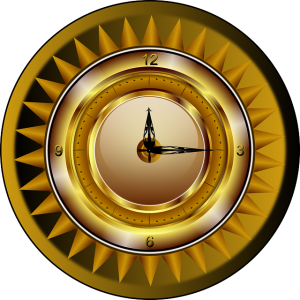 So, what rubbish emails and calls have there been to Brooklands Radio station in the last few days?
Shaun Huff tells me I can earn $2,500 per week with data entry on Google, Facebook, Twitter and Snapchat.  Not true  – just the usual scammer rubbish.
A pre-arrival notification from DHL with an attached receipt to be opened. But I'm not expecting anything by DHL and the message is actually from agomez10@luc.edu which is definitely not DHL so I wont be opening the malware laden attachment.
There's a lot of dumb scammers out there sending out the most ridiculous emails. This one says "Lose 17 this week, with this easy trick". Too dumb to notice it doesn't say 17 of what – could be elephants, UFOs or fingernails. More likely £17 for a start.
There's a voicemail for me to listen to from number 14513405436  according to Voicemail Service. The message is labelled as being sent from vmservice@brooklandsradio.co.uk which does not exist and is sent to 'You' which is not very specific.  To make it worse the scammer has misspelled her link command so the link she wants us to click cannot  work. Quite pathetic.   
A simple phishing email tells me I've won $4.5 million from Society Charity Welfare and I just need to reply with my name, age, gender, address and mobile phone number to claim. So, I've won even though  they don't actually know my name. Strange way to give prizes. But of course there is no prize.
Do click on the Facebook or Twitter icons on top right to follow Fight Back Ninja