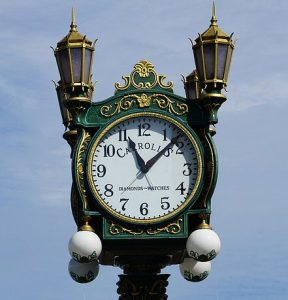 So, what rubbish emails and calls have there been to Brooklands Radio station in the last few days?
"Give your business the gift of love" email – turns out to be boring rubbish about gas bills.
An email claims I can earn $13,000 in exactly 24 hours – by robbing a convenience store maybe. Standard drivel designed to make you click a link.
A Mrs Jones wants to offer us a business loan for any purpose up to $50 million and states that it doesn't matter if we are blacklisted by the credit industry. Safe to say there are no loans, just a phishing scam.
A message from milli @foodservices.com about placing an order. But the purpose of the email was to deliver a virus infected attachment.
An email proclaiming "The biggest Turmeric Breakthrough in 4,000 Years". Well if you're going to make up rubbish – you may as well make it spectacular rubbish.
Do click on the Facebook or Twitter icons on top right to follow Fight Back Ninja.