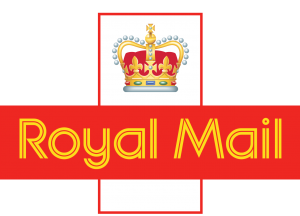 Royal Mail say they take the issue of scam mail very seriously and are  coordinating an industry-wide response to tackle fraudulent mail at its source.
They have developed an industry-wide code of practice and invited all mail operators in the UK to sign-up. This code sets out how the industry can actively work together, and with law enforcement agencies, to tackle the scourge of scam mail.
The Code of Practice
Companies signing up to the code of practice will voluntarily commit to meeting the following obligations:
Actively work together and with law enforcement agencies, to tackle the scourge of scam mail
Proactively share intelligence of confirmed scam mailings and suspected scam mailings
Terminate any mailing identified by law enforcement agencies as being used to attempt to scam the recipients
Include anti-scam terms and conditions in contracts
Forge closer ties with law enforcement agencies and the broader communications community to prevent scams through letters, electronic communications, telephone calls and other means
Provide help and support for victims of scams by sharing information received in our enquiries with appropriate partners including the National Trading Standards Scams Team, law enforcement and other agencies.
What Can You Do?
If you think you or a family member are receiving scam mail, you can report it to Royal Mail by completing a form online and posting it to Royal Mail. https://personal.help.royalmail.com/app/answers/detail/a_id/303 and click on 'completing an online form').
The Freepost address is below where you can send the form along with the original envelope and any items of mail you have received that are relevant.
Alternatively, let them know your full name, address and a contact telephone number via the email or telephone options below and they will send you a form to complete together with a prepaid addressed envelope in which to return the form with examples of the scam mail received.
By post:              FREEPOST SCAM MAIL
By Email:            scam.mail@royalmail.com
By Telephone:    03456 113 413 (message service only)
As the largest deliverer of spam and scam letters, it was high time the Royal Mail did something to stop the flood of such items, especially to vulnerable people.
Let's hope this permanently blocks a large chunk of the spam and scam items.
Do Share this post on social media – click on the post title then scroll down to the social media share buttons.