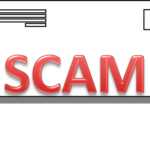 You receive an invoice for renewing a magazine subscription – by email or in the post. If you already receive the publication, you may think nothing of it and pay up. If you're suspicious and read more closely, you may find it's actually inviting you to subscribe.
It doesn't come from the publisher but a third party subscription service who may or may not be legit. Sometimes, there's an offer to supply a free copy but you still must give your credit card details for a full subscription "which you can cancel at any time."
Your card, of course, will be charged and you might get the magazine, but you'll pay way more than you need to and find it difficult to cancel — the scammers don't give you a phone number.
Don't be fooled. Read the invoice. Don't pay if you're not a subscriber or if it's not a genuine renewal notice from the publisher. If you want to try a magazine, visit its website or get a subscription card from inside a current issue.