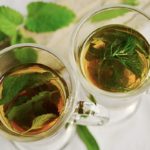 This email, supposedly from The Christian Marriage Coalition is 2 pages long  complete with a video clip and is an attempt to sell what they call a powerful arousing recipe.
The email is all about African tribesmen and women and discoveries made by the author on a mission to Africa.
It's a long pointless story as it's just an attempt to sell a herbal drink at extortionate prices  by claiming its discovery and that there have been 200+ studies proving its effect.
If there had been any such studies that proved efficacy then the whole world would know about it, but of course there haven't.
Any idiot can make  up a few herbs in a fancy bottle and some packaging and claim anything they like for it and of course charge an extortionate price.
This email is unusual in trying to use the Christian angle to make it seem legitimate.
The email isn't from the Christian Marriage Coalition of course but from Emily at afterheadr.top which is a meaningless domain name, suitable for a scammer.
All fake.