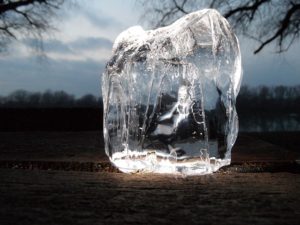 This is not about stopping paying interest or anything similar. It's about protecting yourself against scammers opening new lines of credit in your name.
It may be a somewhat extreme approach, but for some afflicted by scammers – choosing to freeze their credit accounts and blocking the ability to take out more credit can be a sensible if temporary move.
How to Freeze Your Credit Cards
You have to contact each of your credit card providers and either cancel the card or request that they block the card for a period. Asking to freeze your card (while still paying any interest due) is a rare request and they may not want to co-operate. However if necessary you can always cancel the card and open a new account after you  no longer feel the need to block access.
How to Stop Scammers Taking Out New Lines of Credit
You have to contact each of the three primary credit bureaus and request a block on new credit. They will give you a 10 digit pin number without which no-one can take out new credit cards etc in your name even if they have all the necessary other information about you.
Equifax:  www.equifax.co.uk  or call 0845-603-3000.
Call Credit : www.calcredit.co.uk or call 0330-024-7574
Experian: www.experian.co.uk   or call 0344-481-0800
Credit freezes can be a hassle if you need to unfreeze your reports because you're applying for a loan for example, it can take several days to unfreeze it and allow access.
A credit freeze won't help prevent fraud on existing accounts, which constitutes 88 percent of identity theft.
Regular Reports
It makes sense to regularly check your credit reports. You get one free credit report per year from each of the three major credit bureaus.
Do leave a comment on this post – click on the post title then scroll down to leave your comment