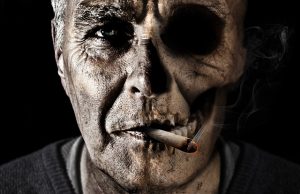 Doctors Health Press announce "Cancer destroyed by eating this one food".
Then lots of rubbish about the supposed cancer fighting nutrient and pseudo-scientific babble about phyto nutrients.
Apparently new research has shown how this nutrient can selectively target and attack cancer cells and at the same time leave healthy cells alone.
No. There are over 200 types of cancers and they are very different diseases, responding to different medicines and regimes.
But in case a cure for cancer is not enough – this scammer also offers a fruit that fights Alzheimer's disease, how to lower your blood pressure without drugs and cholesterol fighters plus lots more.
Sadly it is the usual scammer rubbish. They either sell expensive but useless supplements or you pay your money and they give you nothing.
Do click on the Facebook or Twitter icons on top right to follow Fight Back Ninja.