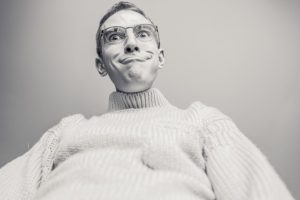 So, what's the dumbest scam or spam on the Internet this week?
Apparently,
stunning new research from Yale University has revealed that if you're doing this simple daily activity you're accelerating your Alzheimer's and dementia symptoms by a frightening 87%.
The email continues
Doctors have shown that doing this activity backwards can actually reverse Alzheimer's, regenerating dying neurones and restoring brain function.
The email is from brainpowerbid.cricket which tells me it's a scam as the .cricket domain names are for cricket clubs.
There may be some daily activities that aren't good for Alzheimer's sufferers but the 87% figure is a give-way that this is just made-up rubbish. There are no such figures for any activities to do with Alzheimer's. Then a story about doing the activity in reverse is just laughable.
A sad and pathetic attempt to take advantage of people suffering from Alzheimer's.
Do enter your email address and click on the subscribe button on top right to keep up to date with new posts.