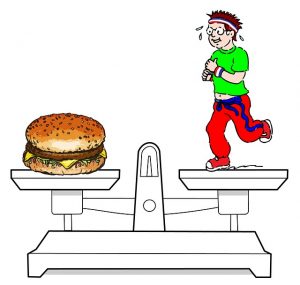 An email arrived titled "Message from Christ", so this scammer isn't the shy and retiring type – more the bulls**t in your face type.
It starts "Father Christopher realized he was being kidnapped …
Walking back from the Mission in Baghdad, Iraq – he was jumped"
The story goes on about him trusting in his faith and 23 days later was back home with his family.
But he also realised how to use faith in God to make you lose weight.
His wife tried it and lost 32.7 pounds. I've never seen a bathroom scale that measures to 0.1 pounds – they don't exist.
These criminal scum will use anything to try to hook people on the rubbish they are selling.
It's just another typical scam preying on people desperate to lose weight and this scam invokes religion.
Do click on the Facebook or Twitter icons on top right to follow Fight Back Ninja.