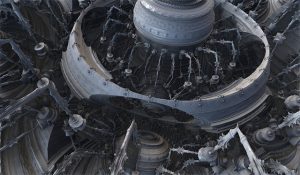 An email from a Chinese company that is "glad to know that you are looking for toroidal choke coils and transformers for your products".
I don't think local radio stations typically sell equipment containing industrial transformers.
Mr Tang seems to have a problem knowing which company he works for.
The email is from tce-electronic.com but the signature on the message is from tce-electronics.com. Only one letter difference but that makes for separate companies.
He is proud of his products "Out products have acquired such certificates as UL, CE, CQC 7 RoHS"
It doesn't say they actually have any certificates but that they have such as …
Just a typical strange email claiming to be from a Chinese company.
Do not reply.
Do enter your email address and click on the subscribe button on top right to keep up to date with new posts.