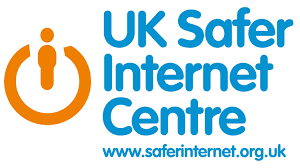 The Safer Internet Day for 2017 is Tuesday 7th February.
What does this mean?
The UK Safer Internet Centre has a website at www.saferinternet.org.uk and its aim is to make the Internet a safer place for everyone but they do concentrate on children and young people who are generally the most vulnerable.
They are a partnership between Childnet International, Internet Watch Foundation and South West Grid for Learning. It is part-funded by the European Union.
Their job is to promote safer us of the Internet and they have created Education Packs and complementary TV films tailored for 5 to 7 year olds, 7-11s, 11-14s, 14-18s and parents and carers.
These free packs include lesson plans, posters, presentations, activities and more! ​
Safer Internet Day in 2016 reached 4 million people, mostly young people on social media and over a thousand organisations got involved so it's quite an event.
One of the campaigns for this year is to look at the power of photographs through the impact they have.  There are various photographic projects specified  – each with a learning aspect to it.
If you want to take part – go to www.saferinternet.org.uk
Do share this post on social media or go to the website above.