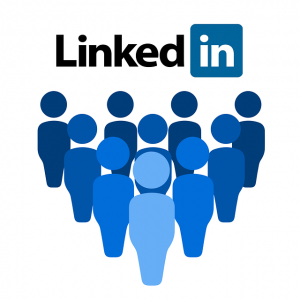 Action Fraud has received multiple reports of fake LinkedIn emails which lead to 'malicious' websites. The UK's national reporting centre for fraud and cyber-crime has warned against clicking on any links in these emails.
These fake LinkedIn emails claim that your LinkedIn profile has appeared in multiple searches and provide links you can click on to get more details, but the links lead to malicious websites designed to steal your personal and financial details.
LinkedIn Advice on Phishing Emails
Fraudsters may use a practice called phishing to try to obtain your sensitive data such as usernames, passwords, and credit card information. These criminals impersonate legitimate companies or people, sending emails and links that attempt to direct you to false websites, or infect your computer with malware. LinkedIn will never ask you for your password or ask you to download any programs.
Possible warning signs of a phishing message:
Messages containing bad spelling, grammar, and that aren't addressed to you personally.
Messages asking you to act immediately.
Messages asking you to open an attachment to install a software update.
To report phishing emails you've received, please forward the suspicious email to phishing@linkedin.com.
If you receive a message on LinkedIn and believe it's a phishing attempt, you can report it by clicking the More icon and selecting 'Report This Conversation'
You can also block that person from contacting you again.
The most common titles used in phishing emails are :-
Account Suspended
LinkedIn Closing & Termination of your Account
LinkedIn Profile Security Alert
YOUR ACCOUNT WILL BE TERMINATED!!!
Stay safe on LinkedIn
Do enter your email address and click on the subscribe button on top right to keep up to date with new posts.