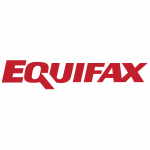 Equifax recently suffered a massive data breach where the personal data of up to 44 million British consumers was stolen by hackers.
Scammers have leapt on this bandwagon – sending out huge numbers of scam messages about this.
A typical message claims to be from Equifax and states
"Warning – your confidential data is at risk.
Click here to review your profile and secure your information"
Equifax takes your security to be a matter of great importance.
The link is to a fake website setup to look enough like Equifax and designed to get you to enter your name, address, phone number and more. This is all information that can be sold to other scammers.
This is just a nasty phishing scam
If you want to read the blog about the data breach go to https://fightback.ninja/equifax-data-breach/
Do click on the Facebook or Twitter icons on top right to follow Fight Back Ninja.