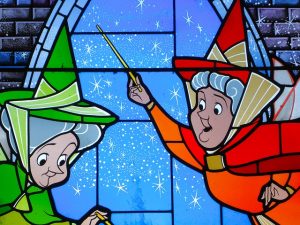 Amanda Rushing is suing The Walt Disney Company, Disney Electronic Content in a class action filed in California federal court.
She claims Disney is collecting personal information of children and tracking online behaviour and this is contrary to the law.
App developers can track children's behaviour while they play online games with their mobile devices by obtaining critical pieces of data from the mobile devices, including 'persistent identifiers,' typically a unique number linked to a specific mobile device. . These persistent identifiers allow APP creators  to detect a child's activity across multiple APPS and platforms on the internet and across different devices. This information is then sold to various third-parties who sell targeted online advertising.
The lawyer says that this is exactly the kind of practice the Children's Online Privacy Protection Act was enacted to prevent. Under COPPA, app developers and any third-parties working with them can't legally collect personal information about children who are under the age of 13 without verifiable consent from their parents.
"Disney has failed to safeguard children's personal information and ensure that third-parties' collection of data from children is lawful".
Rushing says her daughter was tracked while using the princess pets app, but the suit claims dozens of other games also track their users, including Club Penguin Island, Star Wars: Puzzle Droids, Frozen Free Fall and Disney Emoji Blitz.
Disney says that they have a robust COPPA compliance program, and maintain strict data collection and use policies for Disney apps created for children and families.
As it turns out, Disney had consulted with three partners to insert advertising-specific software into Disney Princess Palace Pets and some of its other applications. This gathers pieces of data and help advertisers detect a user's activity via persistent identifiers. These persistent identifiers to track someone across multiple devices and apps with the intention of serving targeted ads.
Given this track record, parents and children might want to think carefully about downloading any of Disney's apps. – stick to watching the movies instead.
Do enter your email address and click on the subscribe button on top right to keep up to date with new posts.