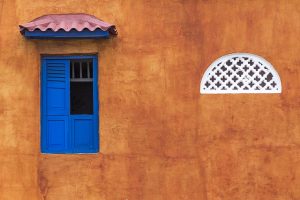 There is a scam prevalent in parts of Spain where hotel or restaurant customers claim to have food poisoning caused by the hotel or restaurant. This is fairly easy to claim as no evidence is required for a civil suit seeking damages against the establishment.
According to the Spanish hotel owners association (CEHAT), cases of tourists on all-inclusive packages making false complaints of stomach problems have soared over the past 12 months, with tour operators in Mallorca reporting a 700% rise. Spanish hoteliers say this racket cost them £52m in 2016 across Spain.
CEHAT estimates that the 90% of the claims – usually made through small-claims management companies who target tourists in resorts or after they have returned home – are bogus.
Were food poisoning really so widespread in Spanish hotels, it added, "a worldwide health alert would have been declared and yet the number of cases registered with the health authorities continues to fall because of the increasingly high levels of quality, hygiene and safety put in place by the Spanish hotel industry".
CEHAT says it will gather the necessary evidence to prosecute anyone involved in the fraud and use Spanish law to target "organised groups in the commission of a crime.
Claims Management Companies
A spokesman for the Association of British Travel Agents (Abta) said UK holidaymakers on all inclusive trips were being targeted by "unscrupulous" claims management companies.
"They encourage people to submit claims by saying that they are 'entitled' to compensation if they've been ill on one of these holidays, often coaching people into what to say," he said.
Abta says anyone approached by a claims company representative in a resort should tell the hotel management. If approached back in the UK through social media or on the phone and encouraged to lie or exaggerate their experiences, people should report them to the police.
The British Fraudsters
Debbie Cameron, 59, and her daughter Laura Joyce,  were taken into custody after a raid on the family villa overlooking the Mediterranean on Tuesday.
The operation was part of a series of raids on properties  and businesses on the island in an investigation into allegations that British holidaymakers have been filing false legal claims for food poisoning.
Mrs Cameron, who describes herself on Facebook as "the happiest networker in the world", is  well known on the holiday island and has been at the centre of British expat life there for more than 30 years.
She is the daughter of a wealthy businessman, who ran car dealerships in the UK, and made her own fortune in Mallorca as an entrepreneur and lifestyle guru. Her own blog called "Rich Mum", contains the mantra: "Have Fun. Make Money. Do Good."
Judicial sources have been quoted in the Spanish media claiming that the British women were suspected of being ringleaders in the alleged fraud, which involves deploying touts at hotels to entice tourists into faking gastric illnesses in return for compensation.
Police sources said the arrests followed months of investigation after complaints from hoteliers, and that a "wealth of material" including computers and documents had been seized and was being analysed.
One local hotel operator alone reported fraud to the tune of four million euros.
Do enter your email address and click on the subscribe button on top right to keep up to date with new posts.